News & Press Releases
Stay up to date with our latest products and ideas
Alright, I know I'm pretty late, but how cool are VOX books? My toddler was so excited to bring this home and hear this special story being read aloud to us both. This really took me back to the Scholastic book fairs, when I would try to collect all the "books on CD."
While understanding the benefits, I am a bit resistant to technology in the early childhood years, so my daughter doesn't read on a device. These books are kind of the best of both worlds- little hands can hold a beautiful hardback book, while being able to listen to a story without an adult present.
I think these books would be great in classrooms for children whose primary language doesn't match the language being spoken by the teacher. You can also easily plug headphones in, to minimize distractions in a shared space.
read more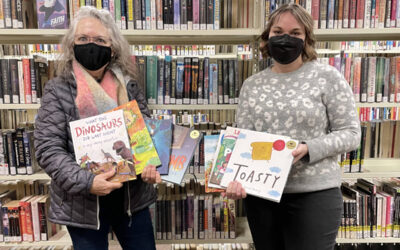 The books read themselves, according to library directorA host of new and exciting books are available to young readers at Grand Forks' library thanks to a donation by city...
read more
Let's start

a conversation
Contact us today for a demonstration or free trial!
Simply fill out the form below to learn more about any of our products!