Online and app-based
language learning service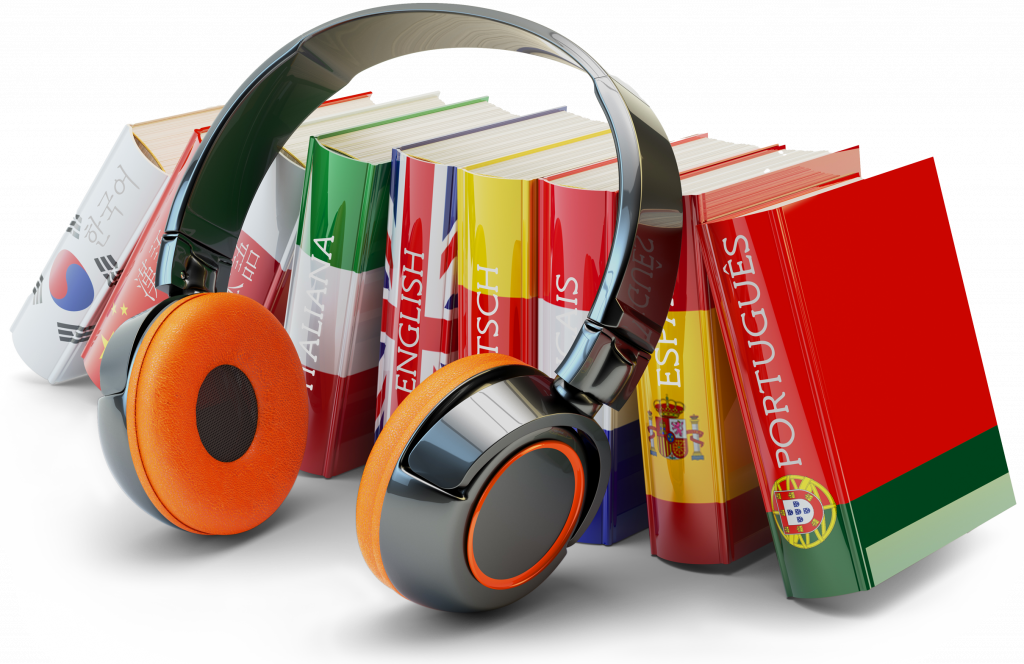 Rocket™ Languages is an award-winning online language learning system used by libraries around the globe. Voted the "Editor's Choice" for language learning services by PC Magazine, the system is lauded as being one of the most affordable language learning solutions for libraries in the world.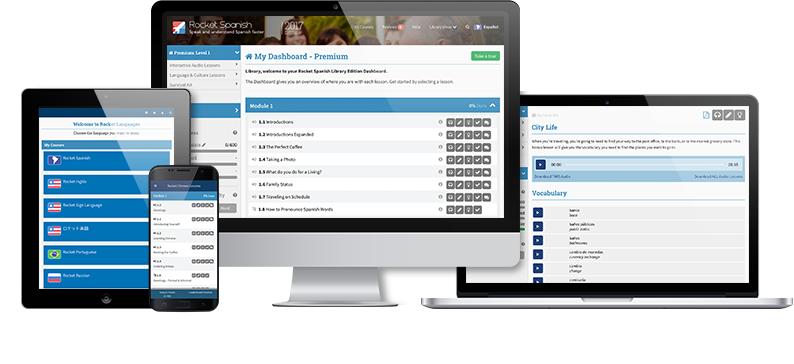 Rocket Languages offers lessons in the world's major languages, and even includes American Sign Language—a unique feature unavailable in most other language learning services. With exciting interactive features such as downloadable lessons, games, and much more, the multi-faceted system truly allows patrons to learn languages at their own pace, on their own terms.
Benefit from affordable subscription pricing and unlimited, simultaneous access.
14 language courses including French, German, Italian, Spanish, Arabic, Chinese Mandarin, Hindi, Japanese, Korean, Brazilian Portuguese, Russian, American Sign Language, ESL for Spanish speakers, and English for other native language speakers.
Patrons can master listening, speaking, and writing skills with over 120 hours of interactive lessons.
Features interactive listening lessons and games to improve pronunciation.
Offers a wide range of assessment tools for every lesson.
Mobile phone apps available for your patrons.
Includes Rocket Record, which allows your patrons to record their voices and play them back

What Customers Are Saying About Rocket languages
"I've been using this app for 2 weeks and I'm

feeling more confident!"

The best program to get you learning German. To get the best out of the course you have to follow the course and repeat even the sections you know. Saying the words and phrases out loud and recording them improves pronunciation and retention of the meaning. If you put the effort in with Rocket German your language skills and confidence will increase. A great way to learn the basics and then develop these skills.

While each language edition has its own pros and cons, Rocket Languages is a superb language course generally speaking, and I recommend it because of the comprehensiveness of its content and the high quality of its dialogues.

The best language learning tool out there by far, in my experience! It's more convenient than taking classes and you learn so much faster. My Japanese has improved tremendously, thanks to Rocket Languages, something which I thought was beyond my abilities.

Teaches languages in a way that you would use them in real life instead of the basic vocabulary that a lot of language software does. Makes it easier to understand the correct grammar and lets you learn it all at your own pace.


When it comes to delivering a whole lot of learning and enjoyment for not all that much money, Rocket Spanish does a great job. The audio course is fantastic for building confidence. The language and culture lessons do a good job of explaining things in more detail when you're ready to dive deeper, and the testing tools are great for getting that knowledge into your head.