IR
Books are ground-breaking and a first of their kind. By combining cutting edge virtual reality with traditional children's books, IR Books redefines the learning experience, allowing children of all ages to delve into new and exciting topics like never before.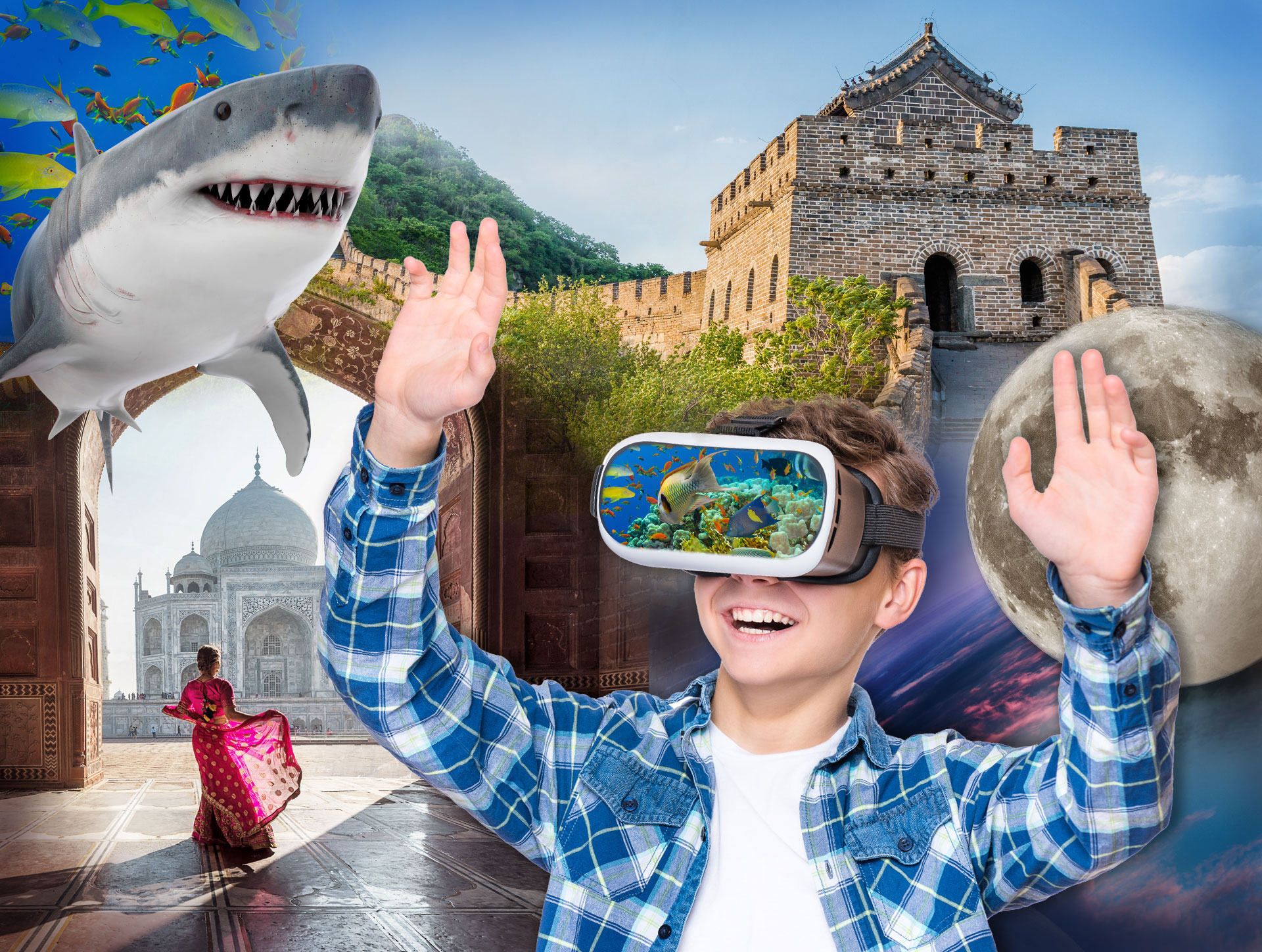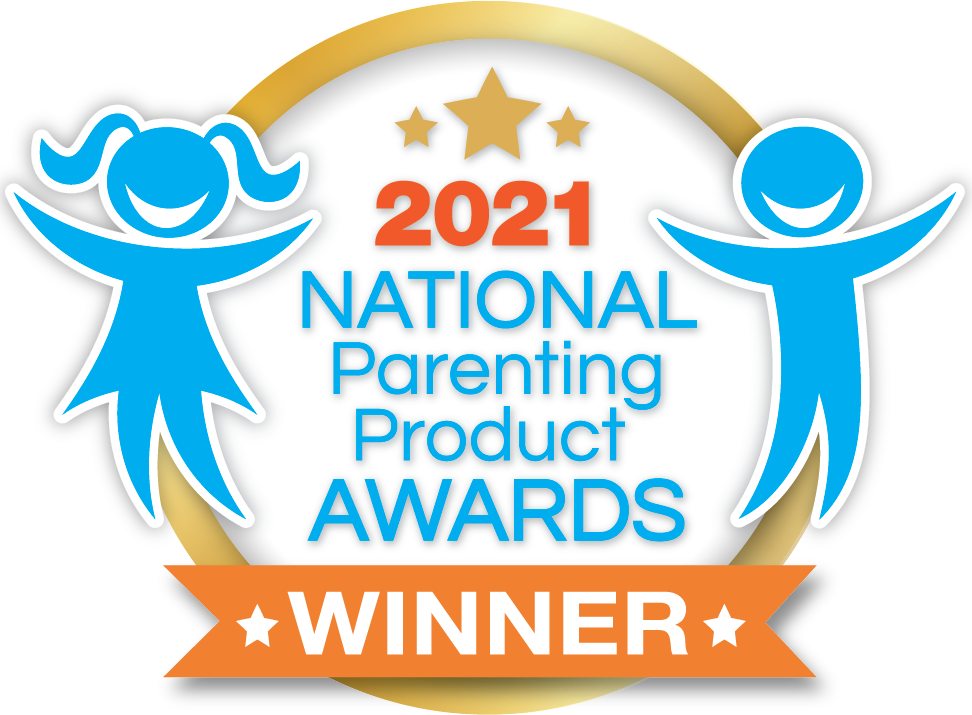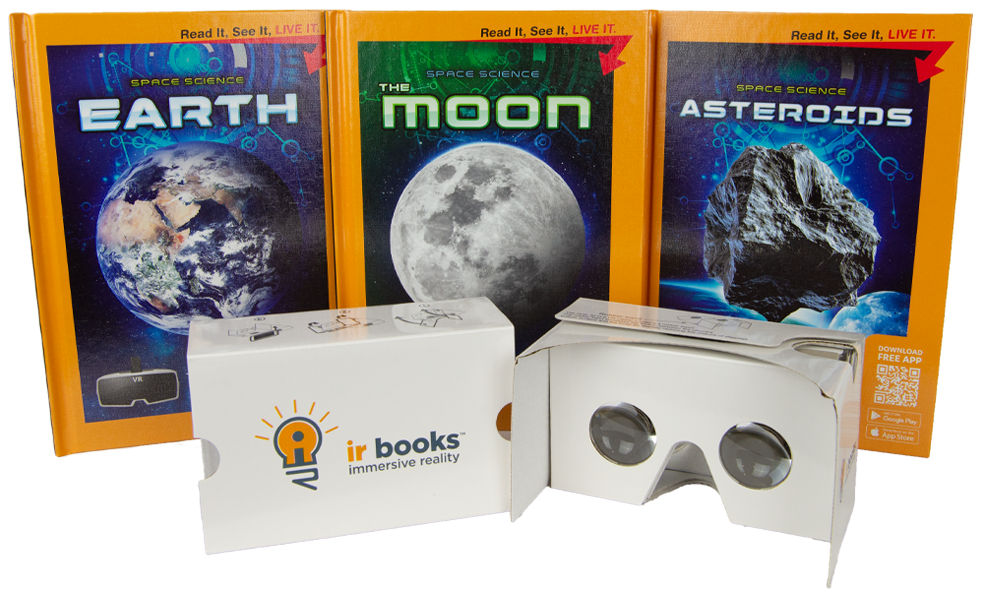 The first of their kind
Studies show that most children are visual and interactive learners. IR Books have become the ideal teaching tool for libraries, parents, caregivers, and teachers alike. Enjoy access to nine new titles every quarter, in genres as diverse as Science, Space Exploration, Geography, the Animal Kingdom, and Dangerous Professions. The future is now, and Library Ideas is here to help you bring it to your patrons.
Catch the excitement

of IR books!
Level 1 titles recommended for ages 4–7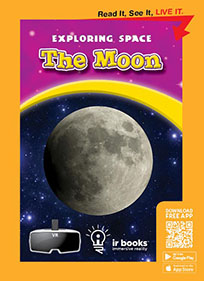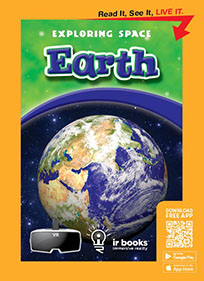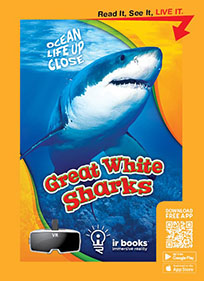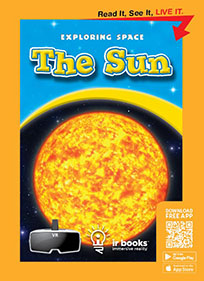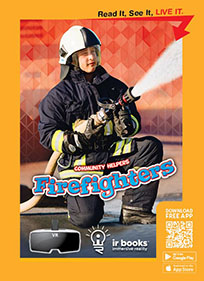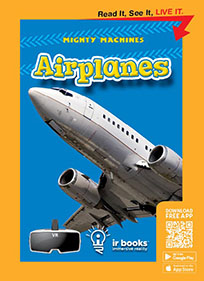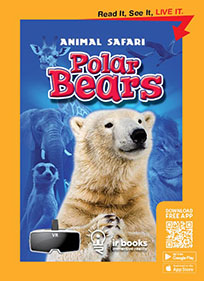 Level 2 titles recommended for ages 8–14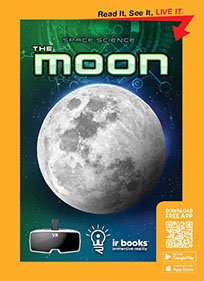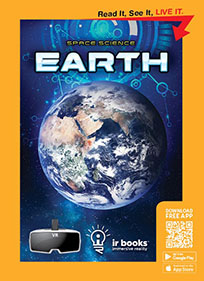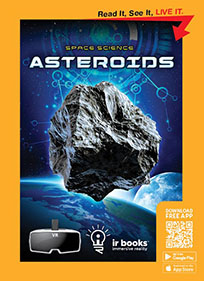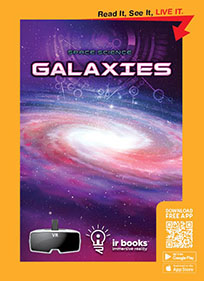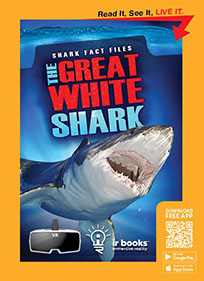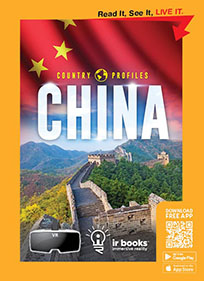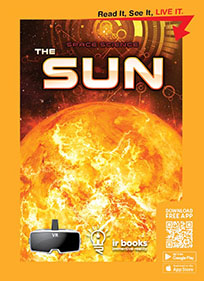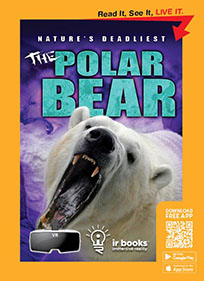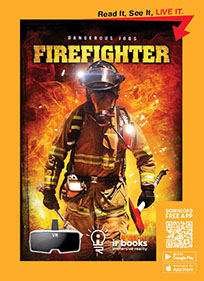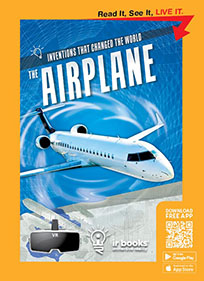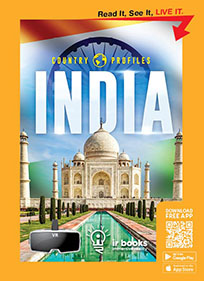 Level 1 titles recommended for ages 4–7.
Level 2 titles recommended for ages 8–14.
Great for remote learning.
Books priced at $38.95 each, with one free VR Headset included with each book purchase.
Browse through our diverse array of genres, including but not limited to Science, Space Exploration, Geography, the Animal Kingdom, and Dangerous Professions.
Discover nine new titles released by IR Books each quarter.

A free app, activated by the book, is available for iOS, Android, and Kindle Fire.

Benefit from access to our extensive array of available promotional materials.

What people Are Saying About ir Books
"This is a game changer for my family."

Thank you! This is a game changer for my family. My kids (7 and 9) cannot get enough of these "epic" books. So thrilled to have discovered them at my library, and looking forward to more!

The people walking on the moon were great. I accidentally bumped into Neil Armstrong the same time I walked into my couch, so I really felt as though I had physically been on the moon with him.

I really liked that it was so real and that the planets were like they were right there, and there were real facts. There was nothing that I didn't like.

The experience was amazing! My 10-year-old son LOVED it and wanted to keep doing it over and over.

My Daughter loves this app. She was amazed at how real everyting looks in VR. You read the book and scan the QR code on the page and step into another place and time. It was really easy to use. I hightly recommmed IR Books to enhance your children's learning experience—and I have to admit—I enjoyed it just as much as she did.

She enjoyed using the VR headset because she liked how she had full visualization of the solar system. It was very "cool." Overall, and she felt it was "awesome."

When I saw the spacecraft come at me, it was really unexpected—to see the spacecraft right in front of me. I also learned that it was named voyager 1.

Overall, it was very cool! I would definitely buy these books for my boys—it's like a cross between video games and learning—but with more learning. I usually have to beg or bribe my kids to do their reading, but with IR Books—they'd just do this for fun on their own. These are wonderful.

Excellent educational experience! Gets kids interested in science and technology. Ask for the books and goggles at your public library.

This is really cutting-edge technology, from a company that excels in bringing the latest technology to the 21st. century library. The great thing is, that I don't have to have any special equipment other than what I already have in my phone. Download the app and it's done. I only wish there were more "experiences" in each book, but each one is so good, the youth will probably never get bored.
What are IR Books?
IR Books are the first of their kind. Combining cutting edge VR and AR technology with traditional children's books, IR Books redefine the learning experience, allowing students to delve into new and exciting topics like never before.
With IR books, students first read about a favorite topic from the printed page. Then, with the help of the IR Books app, they can bring that topic to life, creating a captivating educational experience like no other. 
From traveling back in time to witness the birth of the universe, to diving deep beneath the ocean for a close encounter with Great White Sharks, to journeying to exotic destinations around the world, IR Books turn curious students into protagonists of their own adventures, offering a wide range of engaging content to explore in a truly unforgettable way.
Where do I get IR Books?
IR Books are available at your local public library. If your library does not offer IR Books yet, be sure to ask when they will arrive!
What is the target age group for IR Books?
IR Books are available in a wide range of reading levels and are appropriate for students of all ages.
Level 1 titles: ages 4-7
Level 2 titles: 8-14
What you need
The physical book
The IR Books™ app from the iOS or Google Play Store.
An Android (i.e. Samsung, Google, etc.) or iOS (Apple) mobile device capable of hosting the minimum system requirements as listed on the IR Books™ app.
(Recommended) For a 360-degree immersive VR experience, VR goggles are required. At minimum, we recommend Google Cardboard.
What to do
Start reading!
At three different points in the book, you will come across a QR code which will activate a related VR (Virtual Reality) or AR (Augmented Reality) experience. Download the app. Scroll through the instructions until you come to a SCAN or EXPLORE option. Choose SCAN, then center the QR code in the box. The experience related to this book will automatically download.
Choose HEADSET if you have VR goggles. Let the experience begin!
About VR experiences:
Be sure to look around and not just straight ahead.
Listen for the narration and the music.
After the initial experience, look out for additional Points of Interest. Points of Interest are visible with an "i" inside a circle. Simply align your goggles to go deeper into the book.
Where do I get the IR Book App?
The IR Book App can be found in either the App Store or the Google Play Store. Search for IR Books and download the app. Follow the onscreen instructions.
Is registration required?
No registration is required to use the IR Books App, and you will not have to enter any personal information. You simply open the app, scan the QR code contained on the printed page, and the experience will launch automatically. All you need is the physical book, VR headset and your smartphone.
What devices work with IR Books?
The IR Books App supports both iOS and Android devices.
Not all smartphones will work with IR Books, since the advanced VR and AR technology requires a CPU that is powerful enough to ensure a good experience for the user.
A full list of supported devices can be found here.
Do I need a VR headset?
You do not need a VR headset to use the IR Books App; a 2D video of each experience is available. However, we highly recommend using a VR headset or Google Cardboard that is compatible with smartphones to take full advantage of the 360 video experience.
What type of VR headsets work with IR Books?
Any VR headset that can use an inserted smartphone will work. We recommend using the Google Cardboard VR headset provided by your public library for IR Books.
How many IR Books are available?
We are currently offering two collections of nine IR Books each, for a total of 18 books.
Many more titles are in production and we'll be releasing new and exciting adventures on a regular basis! Visit your local public library or school for more information.
How do I use IR Books?
You must be online to use the app.
Download the IR Books App from the App or Google Play store. As you read the printed book, you will find QR codes in three sections of the book. Open the app and follow the onscreen instructions. Select the scan button on the lower right-hand side of the app. Scan the QR code and the VR or AR experience will begin downloading. Once the experience has downloaded, select "Launch."
You can choose "Cardboard Headset" or "No Headset." Note: choosing "No Headset" will launch a 2D video of the experience.
Selecting "Cardboard Headset" will launch the VR experience. Place your phone in the headset and the experience will start automatically.
You can also select the explore button on the lower right-hand side to browse our selections of IR Books. You do not need a QR code to download and view the "Journey" experience. Select the IR Book you like, and press "download." To view the second VR experience, you must use the QR code contained on the printed page.
In the middle of your screen will be a small white dot. This is the same as a mouse pointer and is used to select certain commands within the VR app while using the VR headset. Simply look at the icons to select the command.
Each VR experience contains several POI's (Point's of Interest). When the experience ends, you will see "i" in a circle indicating more information is available. Select the POI and you will see additional video and information about the book's topic.
To exit out of the VR experience, place the pointer to the Home button. To replay the experience, place the pointer on the replay button.
What is AR and how do I use it?
Augmented reality (AR) is an interactive experience of a real-world environment where the objects that reside in the real world are enhanced by computer-generated perceptual information, sometimes across multiple sensory modalities, including visual, auditory, haptic, somatosensory and olfactory (Wikipedia)
To use IR Books AR experience, scan the appropriate QR code contained on the printed page. The app will open your smartphone's camera. Follow the onscreen instructions to scan the background in your own environment. Once the app has successfully completed the background scanning process, tap the screen and your image will appear. Then press the play button to start the animation and audio narration.
I've already downloaded the IR Book. How do I replay the experience?
From the home page, press the Home or Explore button. Press the scan button on the bottom right-hand corner. If your IR Book is already downloaded, it will immediately start loading the experience again.
How do I delete an IR Book from the App?
Press the Home or Explore button. While you are on the main menu, press the yellow/orange book icon in the lower right-hand corner of the app. Any books that you have downloaded will appear there.
Why is the IR Book App not working?
It could be that you do not have a compatible smartphone. Please check the "What devices work with IR Books" section.