News & Press Releases
Stay up to date with our latest products and ideas
Ida Rupp Library officials have announced a new book collection in its children's department that was purchased with funding provided by the Libraries Accelerating Learning Grant through the Ohio Department of Education. Ida Rupp Library was one of 32 libraries chosen across Ohio to receive the grant, intended to provide services and materials to promote and accelerate literacy.
read more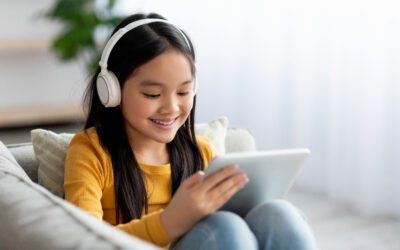 While these ebooks are meant to be used on personal tablets or phones outside of the library, a young patron can visit any district library and read iVOX ebooks for free, Pearson said.
One of the strengths of iVOX is the dynamic display. Rather than emulating a printed page, each "page" in an iVOX book responds intelligently to the size of the screen it's seen on.
"One of the things I've noticed with a lot of apps with children's books is that when you open them up the story is on both pages at one time and it's very wide," Pearson said. "It's hard to get that to work on a mobile device. On Kindle, for instance, they don't carry a lot of picture books because the formatting doesn't work well on a cell phone. With iVOX it works beautifully on my small little Apple phone. You're not having to scroll across or around on your device to get it to fit on your screen."
read more
Let's start

a conversation
Contact us today for a demonstration or free trial!
Simply fill out the form below to learn more about any of our products!